Mehrangarh Fort
The impregnable Mehrangarh Fort, which rises above the city, is one of the largest forts in India. As impressive as it is, as a well preserved heritage structure, there's so much more to discover inside. One of the highlights is the museum, which houses an outstanding collection of fine and applied arts from the Mughal period of Indian history. It even has the only professional museum shop in India.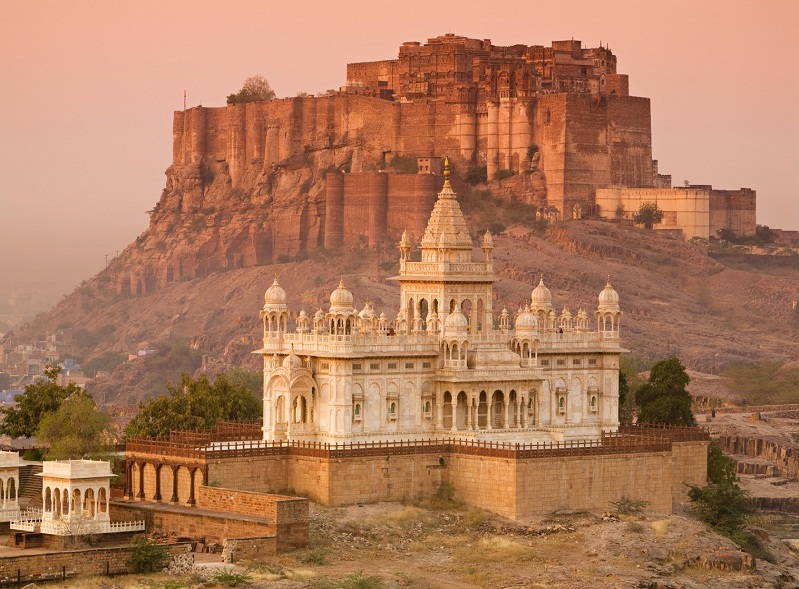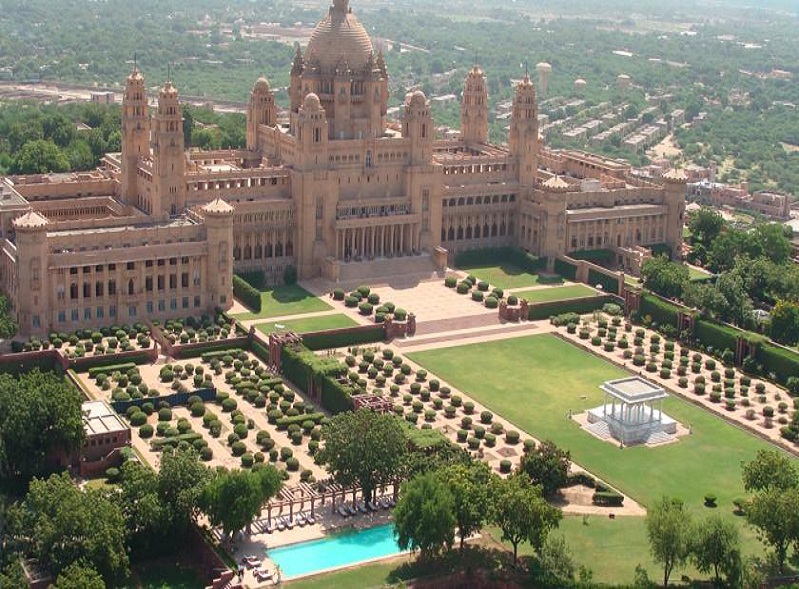 Ummed Bhawan
The Umaid Bhawan Palace at Jodhpur, India's last great Palace, was constructed between 1929 and 1944. Constructed in what can loosely be described as the Indo-Art-Deco style, this magnificent edifice with 347 rooms is the world's largest private residence when it opened its doors as a royal residence in 1944. Named after The Late His Highness Maharaja Umaid Singhji, the palace has been the residence of Maharaja Umaid Singhji and his successors.
Mandore Garden
Mandore was the capital of the Marwar region before Jodhpur was founded but now it's in a miserable condition. There's an old fort, as well as an eclectic collection of temples and cenotaphs, and a small museum, in the Mandore Gardens. It could be a really attractive tourist spot if it was properly maintained. The monuments are in ruins and garbage is often scattered around. It's still worth a visit though, for the amazing architecture and history of a bygone era.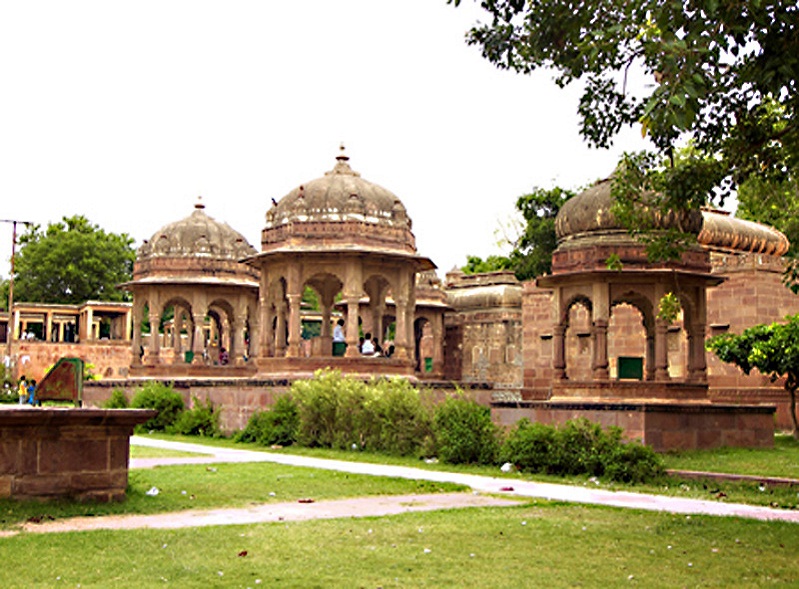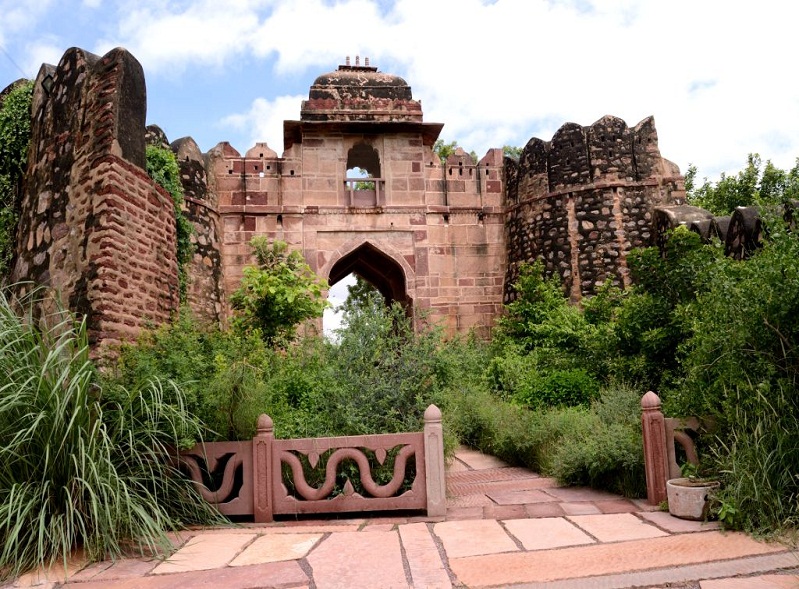 Rao Jodha Desert Rock Park
Rao Jodha Desert Rock Park was created in 2006 to try and restore the natural ecology of a large, rocky wasteland next to Mehrangarh Fort in Jodhpur. It had suffered years of neglect and was overrun by baavlia (Prosopis juliflora), an invasive, thorny shrub introduced from central America almost a century ago. The challenge was to eradicate the baavlia and create a suitable home for native rock-loving plants that we would bring back from the desert.
Kaylana Lake
Kaylana Lake is located 8 km west of Jodhpur in Rajasthan, India. It is an artificial lake, built by Pratap Singh in 1872. The lake spreads over an area of 84 km2. In ancient times this region had palaces and gardens made by two rulers of Jodhpur - Bhim Singh and Takhat Singh. These were destroyed to make Kaylana Lake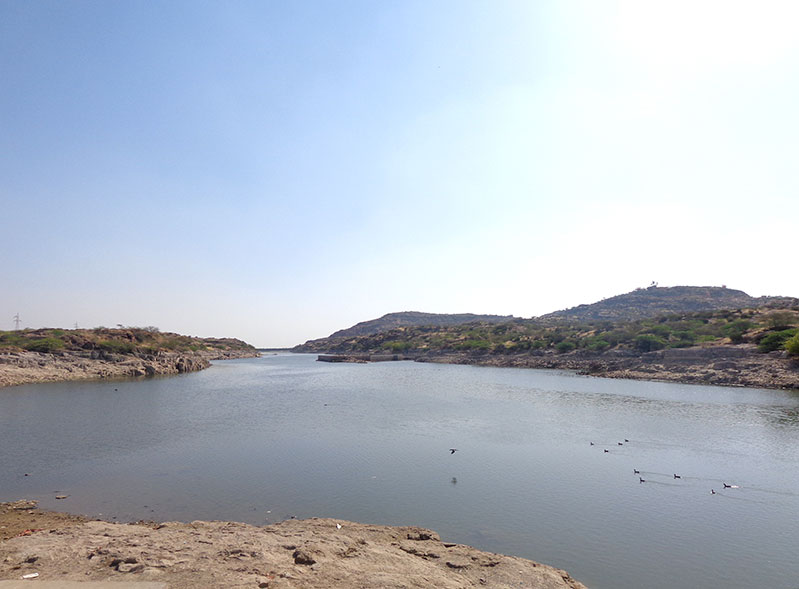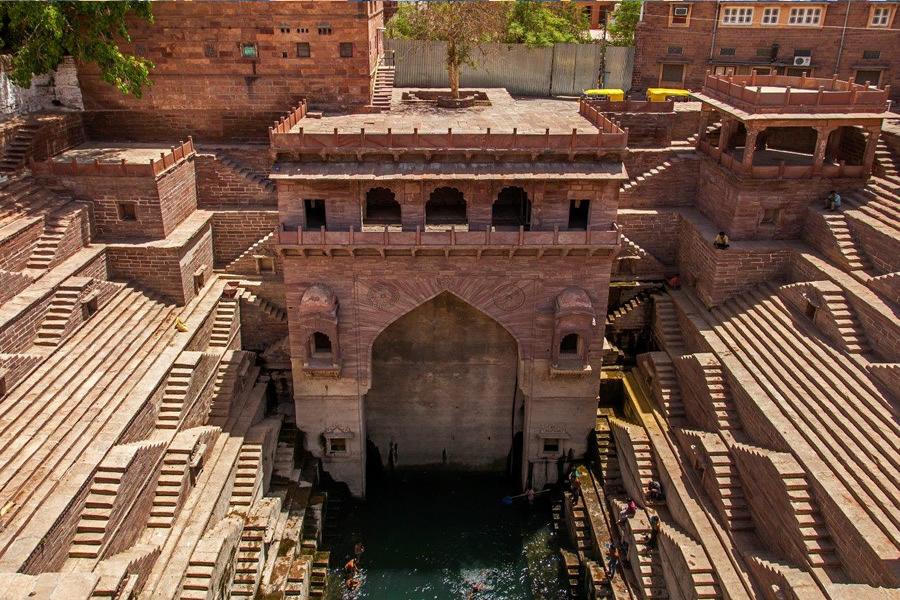 Toorji Ka Jhalra
Toorji Ka Jhalra (Toorji's Step Well) was built in Jodhpur the 1740s by a Queen, Maharaja Abhay Singh's Consort, continuing an age old tradition that Royal women would build public water works.